Welcome to Functional Training Company Ltd (FTC) this was founded by our Director John Grindrod in December 2012 to provide Education, Training and Fitness Equipment to the Commercial Fitness Sector, after he left the Royal Air Force where he served as a Physical Training Instructor and Exercise Rehabilitation Instructor for 22 years.

FTC Ltd has delivered training,  Education and equipment sales to the RAF, British Army, Royal Navy, Special Forces, Police, Fire & Rescue Service, Airport Fire & Rescue Service, County Councils, Schools, Academy's and Universities, Private and Local Authority Gyms, SPIRE, Sport England over the last 6 years, and continues to do so.

FTC Gym was an evolution of FTC Ltd and opened in March 2018 to provide the fitness community of Ipswich with an affordable service driven option that allows each and every user to access the support they need to achieve there health and fitness goals and needs. From beginner to expert we are here to help!

Our new state of the art facility, provides Ipswich with the ultimate in fitness provision and caters for all your fitness needs and goals.
With over 100 independent Cardio and Selectorised weights stations
Free weights area with an extensive range of dumbbells and benches, Plate loaded machines TRX Functional Training Zone, Elite Olympic Power Racks, Sprint and Sled Track, Spinning Room, Largest Group Training Studio in Ipswich, Cafe/Nutrition Bar Shop, On site Rehabilitation & Exercise Therapy provision (FTC Rehab/Luckhurst Injury Clinic), Swedish Massage, and Sports Massage.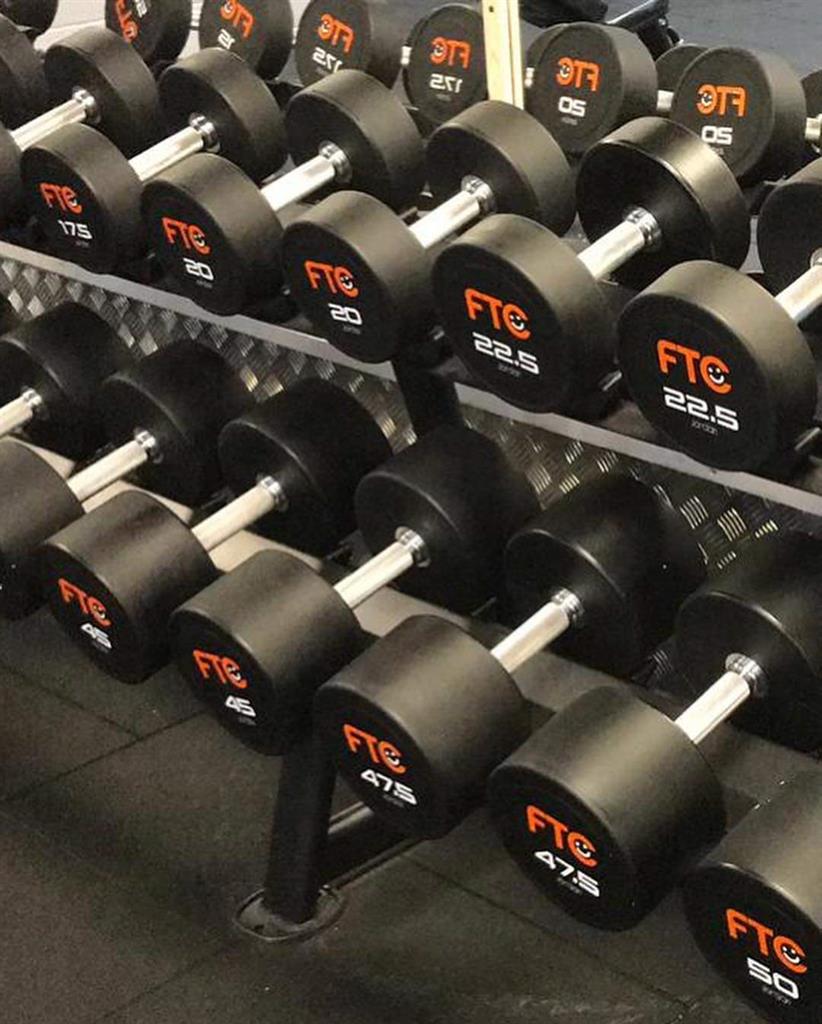 FTC has an extensive range of fitness classes. Providing over 200 classes per month to meet your every need.
FTC Boot Camp
HIIT
Abs Blast
Booty Blast
Beatz 30
Circuits
Spinning
TRX Suspension Training
TRX RIP Training
LBT 30
Pump
Fitness Yoga
Fitness Pilates
Body Conditioning
Personal Training - Even the best of us require the help of a professional from time to time – Fitness training is no exception. At FTC we provide that expertise with the highest quality Fitness & Lifestyle Coaches, Personal Trainers, Physiotherapy and Exercise Rehabilitation Specialist to aid you to reach optimal performance and results 😊💪